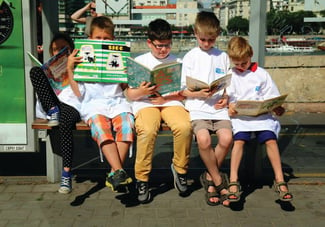 INDIANAPOLIS, Ind. – CertaSite, a commercial fire protection and life safety company, announced today that its charitable giving arm, CertaSite Serves, has collected more than 1,000 donation items to benefit local United Way branches in the 16 markets where CertaSite has offices.
"I'm continually amazed by our employees and the community efforts they put forth throughout our CertaSite Serves campaigns," said Jeff Wyatt, CertaSite CEO. "At our core, CertaSite's purpose is to protect and enhance as many lives as possible, including those most vulnerable. CertaSite is more than fire extinguishers. We're also a compassionate hand to those in need."
The donation drive ran from June 10 - July 9. CertaSite decided on this community initiative because of the abundant daily living needs within our local communities, including education, wellness, and health.
This is CertaSite and CertaSite Serves' fourth community initiative. The company has previously held successful donation campaigns for Feeding America, Toys for Tots, and the Humane Society.
CertaSite goes beyond compliance to provide the highest levels of customer service, responsiveness, building safety and code compliance to customers across the country. With a customer-focused approach, the company emphasizes partnerships and professionalism while providing customers a simplified and dependable solution to managing all of the fire protection and life safety systems.
About CertaSite
CertaSite is a commercial fire protection and life safety company founded in 2018. We take a new approach to fire and life safety, going beyond compliance to give our clients an unmatched level of customer service and tech-based control over their fire and life safety systems. Our team of experts serves 16 locations. CertaSite is headquartered in Indianapolis. Visit www.certasitepro.com for more information.
About CertaSite Serves
CertaSite's purpose is to protect and provide a meaningful impact to as many lives as possible. CertaSite Serves supports that purpose and enlarges our wingspan beyond the life safety systems that we install, inspect, repair, and maintain by offering a helping hand and providing a meaningful impact to those in critical need throughout our communities.