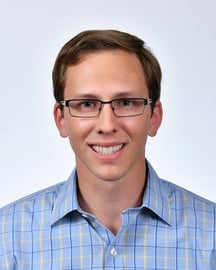 INDIANAPOLIS, Ind. – CertaSite®, a commercial fire protection and life safety company, announced today that Brian Paplaski has joined the team as chief financial officer.
A results-driven financial leader, Brian brings extensive experience in establishing operational finance strategies and optimizing company financial health.
"Brian's acumen and experience make him uniquely qualified to further build on the successful financial infrastructure at CertaSite," said Jeff Wyatt, CEO of CertaSite. "He will undoubtedly play a key factor in our future growth and add invaluable strength to the Company's current and future goals. Brian's visionary perspective and leadership will intertwine seamlessly with our continued efforts to being the most dependable and simplified life safety solution on the planet. We are excited to welcome him to our team and look forward to his contributions."
Most recently, Brian served as chief financial officer at Kinetrex Energy where he facilitated its successful sale to Kinder Morgan, Inc. (NYSE: KMI).
"The strength of CertaSite's team, technology, and culture uniquely position it for continued growth across its existing Midwest markets and beyond," said Brian. "I am excited to support Jeff and the entire CertaSite team as we continue building a best-in-class customer experience."
Brian is a Certified Public Accountant, earned his Master of Business Administration from the University of Chicago and a Bachelor of Science from Purdue University.
CertaSite provides the highest levels of customer service, responsiveness, building safety and code compliance to customers across the Midwest. The company goes beyond compliance, focusing on partnerships and professionalism while providing customers a simplified and dependable solution to managing all of the fire protection and life safety systems in commercial buildings.
About CertaSite
CertaSite is a commercial fire protection and life safety company founded in 2018. We take a new approach to fire and life safety, going beyond compliance to give our clients an unmatched level of customer service and tech-based control over their fire and life safety systems. Our team of experts serves 20 locations. CertaSite is headquartered in Indianapolis. Visit www.certasitepro.com for more information.