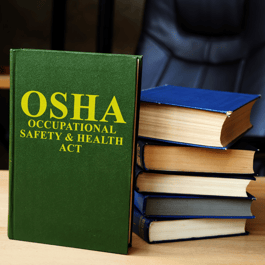 When it comes to protecting your people and your property, few things are more important than safety. Knowing how to prevent or respond to fires at the workplace or home can help make sure that if a fire does happen, you and your loved ones or coworkers know exactly what to do. Knowledge is power – and knowledge about fire and life safety has the power to save lives.
There are several great resources out there when it comes to fire protection and safety information and education. Whether you want to know how to keep your employees safe, or simply want to create an escape plan with your family in the case of a house fire, these resources have you covered.
Check out this list of our top five favorites and learn what steps you can take to increase your fire safety awareness and education.
1. National Fire Protection Association (NFPA)
The National Fire Protection Association is considered by many to be the gold standard of information when it comes to fire protection. They publish a list of codes and standards for fire safety and other hazards, and they also offer professional trainings and certifications. Along with that, they have public education resources and classes available online or in-person, depending on your particular needs.
On their website, you can find fire safety tips, guides, lesson plans, videos and more. The NFPA also has an annual initiative called Fire Prevention Week – a week dedicated to spreading awareness about the dangers of fires and the importance of knowing what to do if a fire breaks out. This week takes place in October, and it's a great opportunity for employers and households alike to consider their fire safety plans and ensure they're prepared in case of an emergency.
2. U.S. Fire Administration (USFA)
The U.S. Fire Administration is another great resource for fire prevention and safety information. They are part of the U.S. Department of Homeland Security's Federal Emergency Management Agency (FEMA), with a goal of supporting emergency response workers – as well as the general public – when it comes to fire safety information.
They offer free resources online to help spread awareness about home fire prevention, empower fire departments to interact with the media, and discuss advances in fire protective technology. They also offer information on current events that pertain to fire safety, such as preventing fires in high rises and more. Community risk reduction (CRR) trainings are also offered for fire departments, to share ways to mitigate risks in various ways throughout the community.
3. National Safety Council
The National Safety Council is a nonprofit organization that advocates for safety in many different areas – including fire safety. They offer various safety trainings, such as workplace safety training, and have many free resources available online.
They provide tips for safety at home as well as in the workplace on their community safety page. You can learn about the top causes of home fires, the importance of having an escape plan, how to use a fire extinguisher and more. They also cover other important safety topics, such as severe weather, choking hazards, and general child safety measures.
4. American Red Cross
Another trusted resource for fire safety information is the American Red Cross. Online, they have a dedicated page for home fire safety. You'll find downloadable checklists about topics such as cooking fires, carbon monoxide poisoning, home fire escape plans and more. They provide information on how to prevent fires, and what to do if a fire starts – as well as information on getting help after a home fire.
Their Home Fire Campaign has also saved more than 1,200 lives across the United States. In this campaign, the Red Cross installs smoke alarms in homes and provides fire education to families in an effort to reduce fatalities from house fires. To learn more about their Sound the Alarm events or to get involved in these initiatives, go here.
5. Occupational Safety and Health Administration (OSHA)
Finally, when it comes to fire safety and protection in the workplace, OSHA is a great resource. OSHA sets certain standards workplace safety, as well as provides discussion of potential hazards and solutions, fire safety information resources and more.
It's crucial that employers adhere to OSHA standards in the workplace, and they can also take advantage of OSHA's on-site trainings and online resources. Employers can find information about carbon monoxide hazards, combustible dust in industry, different types of fire sprinklers, and other fire safety topics.
When it comes to fire protection and life safety, awareness is critical in preventing disaster. These resources are all great places to get started, and when in doubt – call in the professionals.