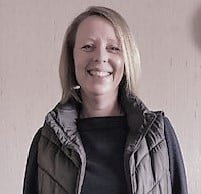 The work CertaSite does makes a real difference in the world. We literally save lives, but that's just the beginning. As a team we come together to make a positive difference every day, in every
Nominated by the general managers, the associate of the year is the associate that stands out among all others by modeling CertaSite's values, which are Passion, Impact, Innovation, and Genuineness. They radiate enthusiasm and turn challenges into rewarding experiences. They display joyful collaboration and team spirit at all times and without a doubt lead with a "get it done" attitude. They believe in simple gestures that leave a lasting impression like smiling, saying "please" and "thank you", and even throw a few high fives from time-to-time.way and the associate of the year is the champion of that effort.
They are dependable and trustworthy and always show compassion for others, especially when its needed most. They are beyond flexible and are amazing listeners. Make mistakes? Sure, they aren't superheros. But they always find ways to learn and improve. They never stop learning and personally developing and they are champions of change and challengers of the status quo.
While we no doubt recognize these very traits throughout the company, certainly there is one that stands out among all the rest and that person is Lisa Klemmer, office manager, Michigan-West. A hearty congratulations, Lisa for this well-deserved recognition
Rave Reviews
"No general manager can operate without having a strong, smart and thoughtful office manager. Lisa is the first to say "yes" to creating a new report, lending a hand to support any associate through an HR or training need. Lisa manages our accountability to ensure we are all on top of all the office operations; billing, reporting and scheduling. In addition, she oversees administering the HR function for us all. She has been tremendously supportive of me, as I have transitioned from Kalamazoo, to Grand Rapids and then back to Kalamazoo. Lisa has been instrumental as we work to officially transition to CertaSite. We are truly blessed to have Lisa on our team and I look forward to the future we have as one awesome team!"
Don Hennessey, General Manager-Michigan-West
"Early last year, while visiting Kalamazoo, I quickly noticed Lisa and the talent that she possesses. Beyond talent, I noticed that Lisa is a team player and she genuinely cares for others. She truly wants to help make everything better and make it that way for everyone. A major contributor to the team spirit and culture in Kalamazoo is a direct reflection of Lisa's leadership and influence and how she goes about her day. Always a smile."
Bill Holmes, Director of Operations