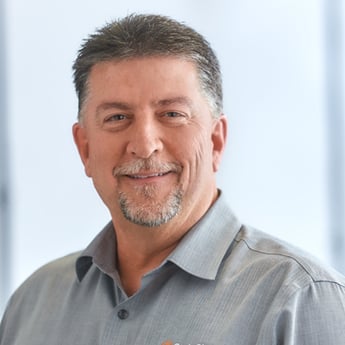 We are proud to announce the promotion of Bill Holmes to Vice President of Field Operations. Bill has been serving as our Director of Operations as well as our Integration leader throughout 2020.With this promotion, Bill will focus his substantial experience on our field operations throughout the company working with our leadership team to optimize every aspect of our local office operations and enhance our customer service experience. In addition, Bill will be focused on our people, ensuring all branch associates have the support they need to have a thriving and fulfilling career at CertaSite. Lastly, Bill will also continue to serve on the executive team as part of the CertaSite board.
Bill has a long history in the fire and life safety industry. He started over 25 years ago at the ground level and has worked his way up the ladder over his career. Bill has served in numerous leadership positions as a General Manager, District Manager, Regional Manager, Director of Operations, and now Vice President. He is a fantastic example of how rewarding a career in the fire and life safety industry can be. Bill's passion for keeping people safe was first cultivated in the military where he proudly served in the US Navy for 15 years, the Army National Guard for six years, and three years in the Army Reserve. Most of his military service was focused on fire and life safety protection.
If you know Bill you already know that he has a contagious joy and presence. He always shows a sincere appreciation for people and works to help them succeed. There is no doubt that Bill cares very much about the people in our company and our success as an organization. Congratulations Bill on your well deserved promotion and your continued dedication to CertaSite.